THE SHADES OF PINK AND GREY ARE A FADED SHADOW OF THE VIBRANT RED AND PURPLE COLOURS OF THE ORIGINAL DYED FLAX FIBRES USED TO MAKE THIS INTRICATE AND COLOURFUL KETE.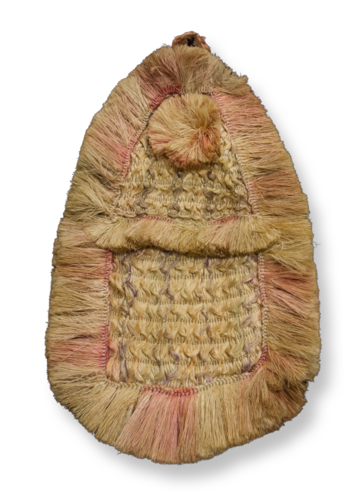 Ripeka Te Owai and her husband Ruera Te Naihi lived on the south side of the remote Waiatoto River, near Haast and ran the ferry at the nearby river crossing. 
On the night of 14 October 1907 Ruera, returning from a fishing trip, suffered a heart seizure while getting out of his canoe. Ripeka found his lifeless body floating in a backwater of the creek less than 40 metres from their house. Grief stricken and shocked Ripeka crossed the river and walked 13 km north to get help from the Eggeling family at Okuru.
Ripeka made this kete as a token of thanks to Mrs Annie Eggeling for her generous assistance and support.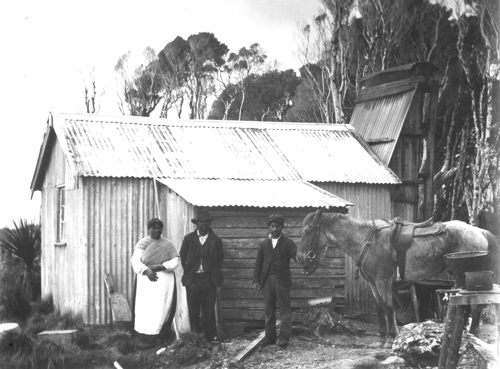 Ripeka Te Owai with relatives from Bruce Bay at the Ferryman's cottage at Waiatoto River.
Hokitika Museum Collection #011955