THE PRESTON EGG AND CERAMIC EGG CUP HOLDER.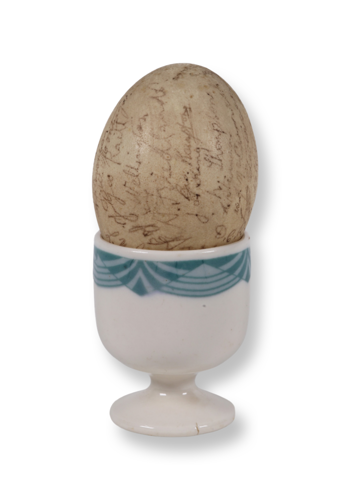 An egg inscribed with 32 signatures shows the names of people who attended a farewell party in 1942 for Hokitika soldiers leaving for World War 2. The signed egg belonged to Hugh Brown Preston who served as a baker with the NZ Expeditionary Force in Egypt and Italy. The egg-cup was most likely a keepsake from Hugh's voyage to Egypt on the 'New Amsterdam', a luxury liner that was recommissioned as a troop ship, sailing between Fremantle and Egypt. Hugh returned from the war in 1945 to rejoin the family business, Preston's Bakery (now known as the stone oven bakery).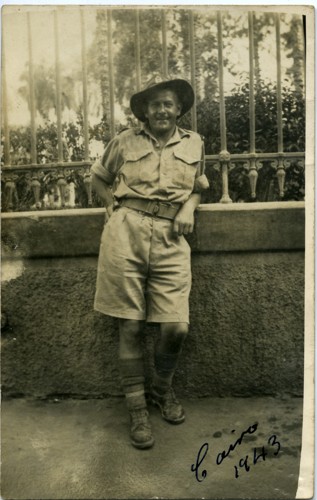 Hugh Brown Preston in Egypt in 1943.