THE MECCANO DREDGE IS 4.3 METRES LONG (14.2 FEET) AND ALMOST A METRE HIGH AND WIDE. THE DREDGE TOOK 3,000 HOURS TO BUILD AND CONSISTS OF 45,000 PIECES OF MECCANO, 14,000 NUTS AND BOLTS, 50 LIGHTBULBS, AND USES 10 ENGINES. OVERALL THE DREDGE WEIGHS 164KG.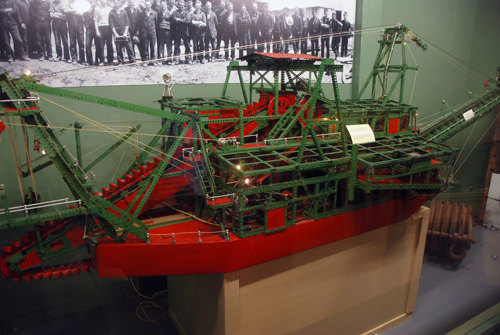 The Hokitika Museum is the proud owner of the largest known Meccano model in New Zealand and possibly, the Southern hemisphere. This is a model (1:24) of the Grey River Gold Dredge, built by Blake Huffam, between 1952 and 1956.  In the 1957 Edition of Meccano Magazine this model was described as "one of the most important Meccano models of the 20th Century".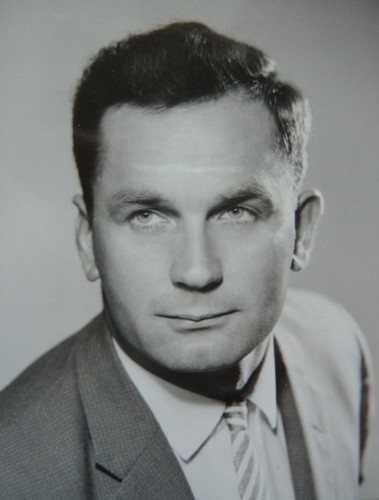 The real Grey River Dredge operated between December 1937 and September 1954. 
On completion in 1956, Blake transported the Meccano Dredge to Christchurch for the Industries Fair, and then bought it back to Greymouth where it was also briefly exhibited. It took six men to move the model each time it was relocated.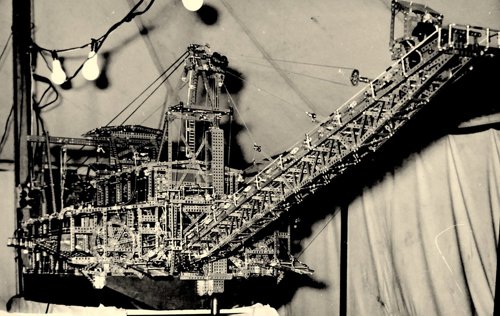 In 1972, the Mayor of Hokitika proposed that the new Hokitika Museum could provide a permanent home for the model dredge. The family agreed to this proposal. This arrangement was formalised in 2011, when Blake's family officially gifted the dredge to the Museum for permanent display and safekeeping.  Since that time members of the Westland industrial Heritage Park, most notably Mort Cruikshank and Rob Daniels, have helped with maintenance to keep this beautiful artefact in tip-top working condition. It will continue to have pride in the Hokitika Museum.